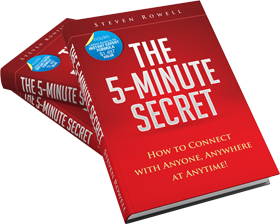 Are You A Professional Speaker Who Wants More?
Most importantly, this site is about you… how to grow your own business, impact more people's lives, build massive credibility, publish your expertise, and leverage your expert content with multiple streams of income.
Do you want to share your message or solutions with more people?
Do you have expertise that you know changes people's lives, improves businesses or helps non-profits?
Are you frustrated and exhausted by how hard you are working and how many hours you are burning and know that there has to be a better way to build your dream?
Are you overwhelmed by all the information products and training that you have invested in but still haven't used or implemented?
Do you know in your heart of hearts that now is your time, and you will be massively successful if you simply shift your limiting beliefs and use some simple yet powerful strategies that others have proven to work?
Do you spend more time every day stressed and worried about "in the moment" stuff, challenges and bright shiny objects, than you do in building something special that will run on its own and provide you the freedom you always dreamed of when you started your business?
Do you stay up at night worried about "what's next" or "if only I had the cash to do that next big strategy" or worrying about your future, your exit strategy, your retirement or even how you are going to pay for your kids college?
Good news, Steven has lived saying yes to every one of these questions too, at different points in his life, with different companies he has built. Steven developed this site to help you along the way.
Today Steven works primarily with Professional Speakers and Consultants to help them leverage their expert content through licensing and other proven leverage methods so they can impact more people, create ongoing recurring passive income with less stress and more personal freedom. Some of Steven's most powerful strategies include his "Bear Upstream Method" to enter any new market niche as a total stranger and build a quick six-figure income; "Abundance Prospecting Formula" that eliminates all doubt, fear and objections within a new client prospect and turns you into a trusted advisor almost immediately; and his Invisible Selling Formula which helps you close more large scale deals without the stress of high pressure selling or arm wrestling anyone to buy from you.
For a quick call with Steven, at your convenience, simply book an appointment at talkwithsteven.com.